EDI Viewer
The EDI-Viewer allows you to work with EDIFACT-Messages.
The structure and content of the messages are shown in a form
with a detailed description of all elements and segments.

The program validates the messages and shows all errors and structural problems.
All messages from 1990 until now are integrated.
It is possible to digest out all elements, code lists, composites, segments and messages.

All messages, segments, composites and data elements since 1990 have been evaluated
based on the UNECE-homepage.
The latest version is D.23A Nov 2023.

Overview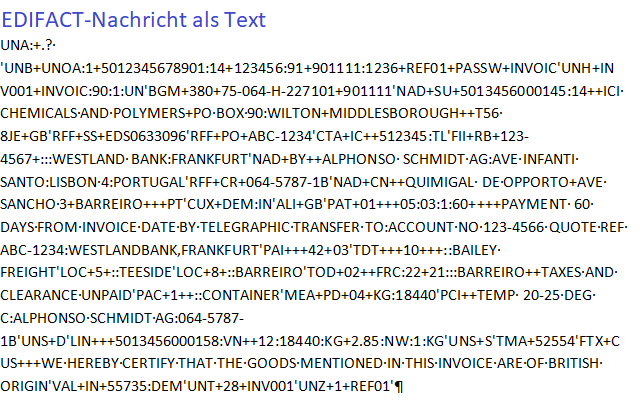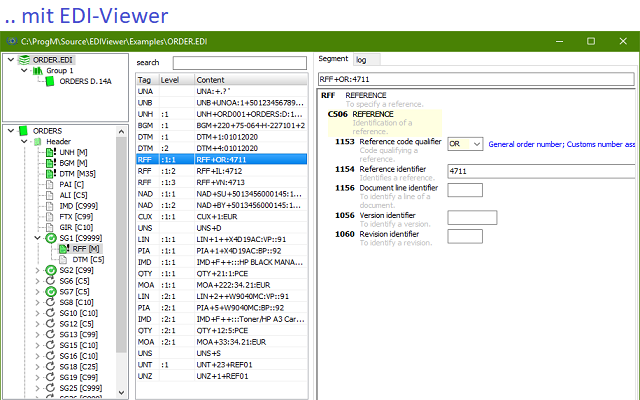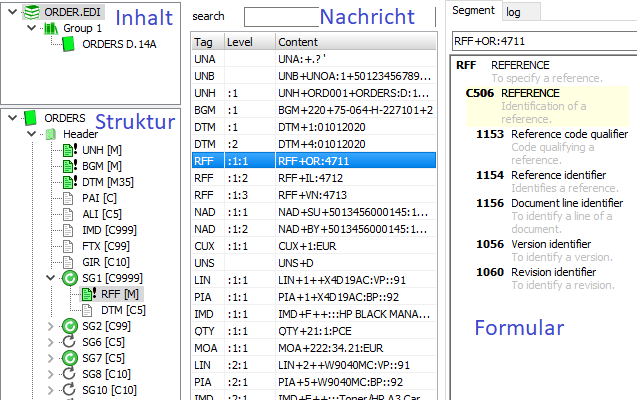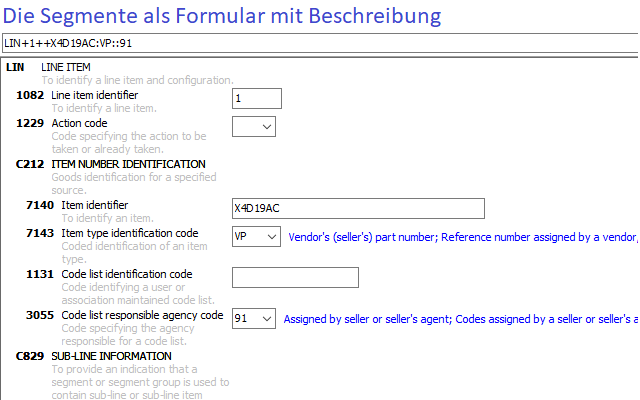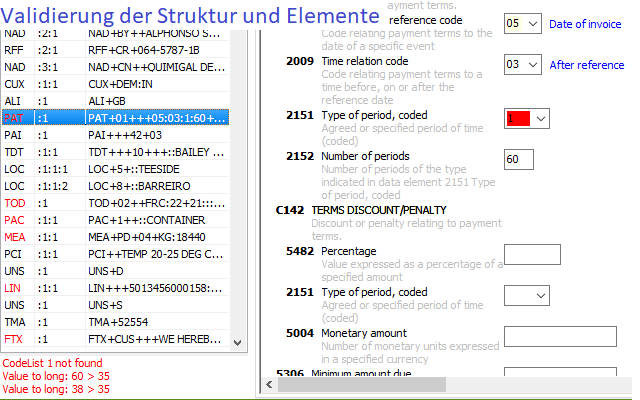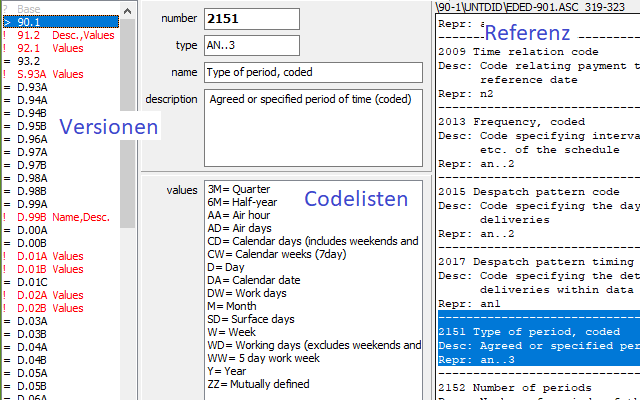 Program
The program can be downloaded here.